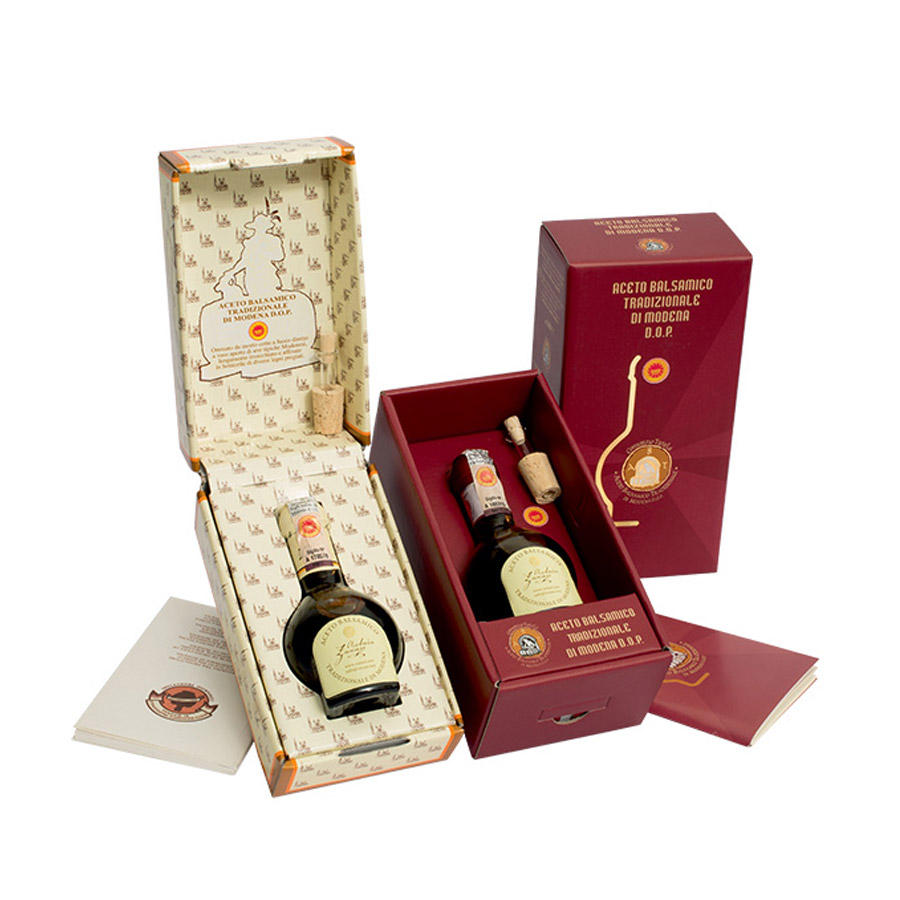 "Affinato"
Modena Traditional Balsamic Vinegar D.O.P.
Classification

Traditional balsamic vinegar of Modena D.O.P.

Production area

Modena

Ingredients

Cooked must of grapes from vines of Local Trebbiano di Castelvetro

Color

The color is dark brown with a density appreciably

Bouquet

Typical fruity notes. Unique flavor and charm.

Taste

As part of the middle aged evaporation of acetic acid can well appreciate its sweetness.

Aging

minimun 12 years in Wooden barrels

Packaging

100 ml
Made with Trebbiano grape juice, cooked very slowly over a naked flame, without the addition of other substances, left to age in a series of wooden barrels fine.