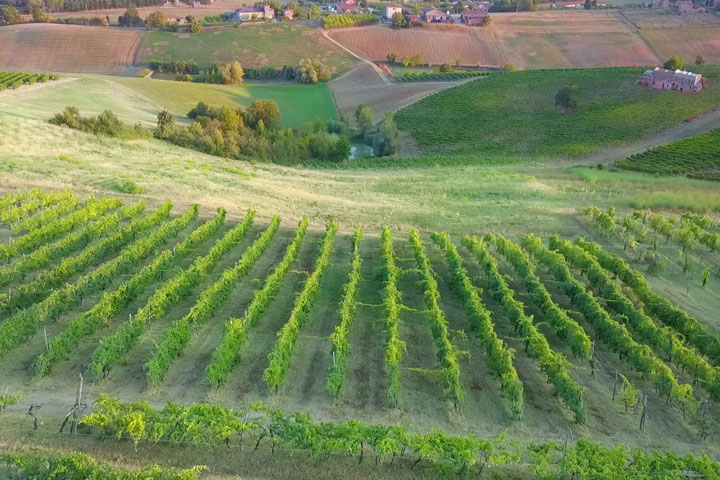 La Collina
Castelvetro di Modena
Lambrusco Grasparossa di Castelvetro
Located at an altitude of about 350 meters above sea level, thanks to its eastern exposure, that allows us to obtain grapes that will give a very fruity wine, with hints of full-bodied berried fruits with a high alcohol content.
Il Secolare
Castelnuovo Rangone
Lambrusco Grasparossa di Castelvetro
At only 90 meters above sea level, it is not the emotion of altitude that I have in my heart for the vineyard, but here there is a wealth of history with a perfect combination of clay, sand and limestone soil.  A vineyard with an historic tree cultivating system, now unique to see in the province, with very few plants per hectare that give a very fragrant grape. The aromas of the explosive and complex red fruits found in the grapes of our vineyard are unique.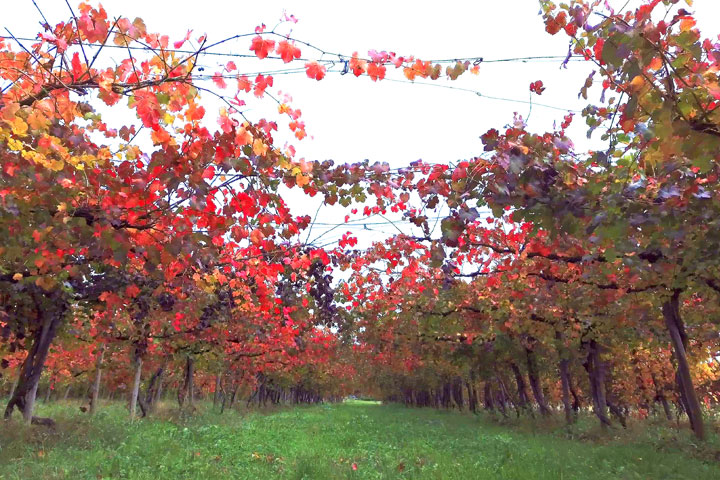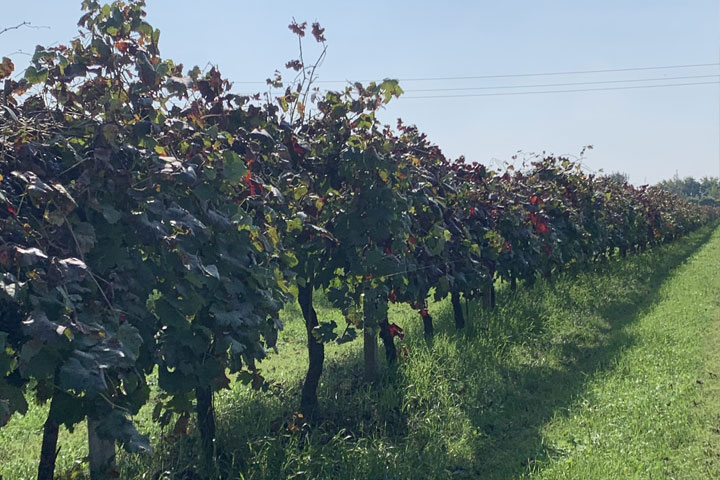 Il Cristo
Località Bomporto
Lambrusco di Sorbara
This area in the province of Bomporto was originally a marshy plain and it is enriched by the Secchia and Panaro rivers flowing from the Apennines which has ensured that the area is never without water. The seabed is primarily sandy, guaranteeing good drainage and is rich in potassium. This enables us to harvest a grape that guarantees a wine with a marked acidity rich in fine and elegant aromas such as rose, strawberry, pink grapefruit and orange peel.
The future vineyard
On the hill in Castelvetro di Modena
Lambrusco Grasparossa di Castelvetro
This 3 hectares of land is my first big step on my own after the legacy left to me by my grandfather. It is very exciting above all because this is an exclusive area, where Lambrusco Grasparossa of Castelvetro was discovered, an area protected by the fine arts of Bologna that oversees the landscape heritage of our area. Eroded, clayey soil is very important for the structure and intense color of the wine. Characteristics that continue to enrich my wine. At the moment it is only land but soon my vineyard will begin to grow.