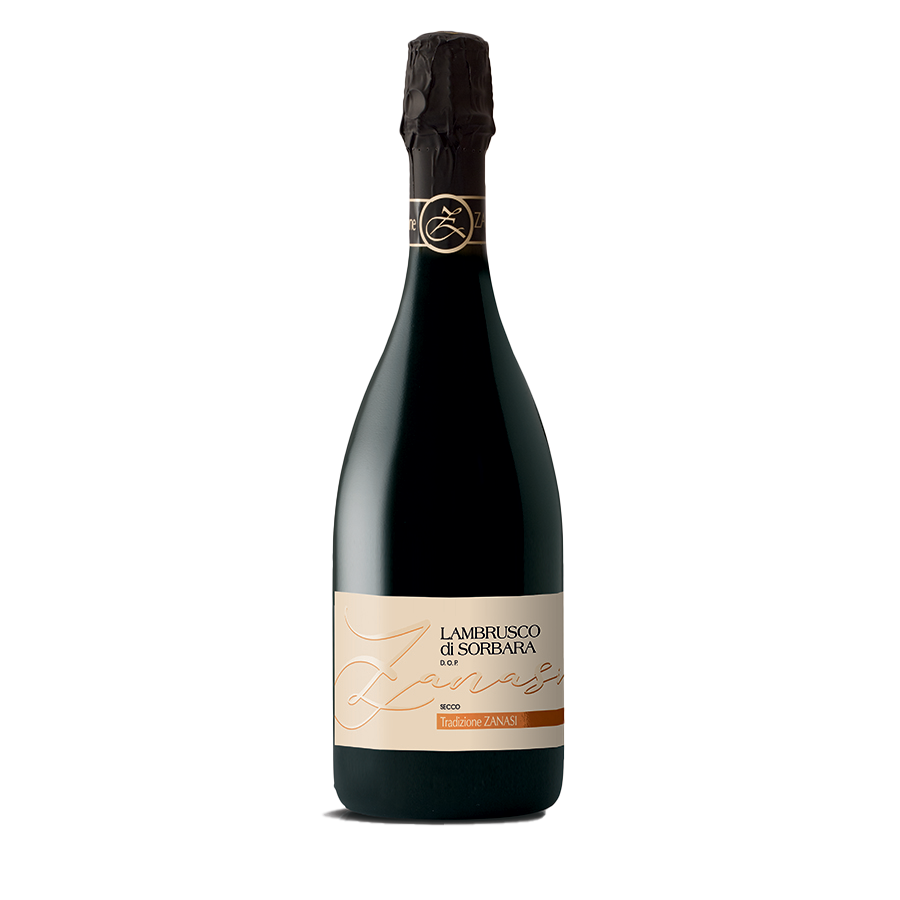 "Sorbara"
Lambrusco di Sorbara D.O.P.
Classification

Dry sparkling rosé wine

Area of production

Sorbara of Modena (MO)

Vines

Lambrusco of Sorbara D.O.P.

System of cultivation

Spurred cordon

Alcoholic content

11% vol

Residual Sugar

7 gr/lt

Total Acidity

8 gr/l

Recommended serving temperature

8-10 °C
This sparkling wine from grapes Sorbara, is a rosé wine with intense, fine and persistent perlage, brilliant and crystalline. In the glass, the foam is lively and evanescent. At the nose it appears quite complex, with fruity hints, with an acidity that adds to the basic grape tones the taste-aromatic tones of red berry fruit, bilberries, raspberries; unique floral with hints of pink and purple, typical and winy. One can feel the grapes freshly pressed in the cellar. Dry lively taste, sapid, which gives a lasting sensation of freshness and balance; with great persistence and harmony. A modern wine, a wine-fruit of excellent consistency and admirable persuasiveness, its ease of drinking enveloping, with clear oenologic integrity. It is excellent as an aperitif, it is an excellent pairing to all the starters, first courses, meats and medium-aged cheeses.