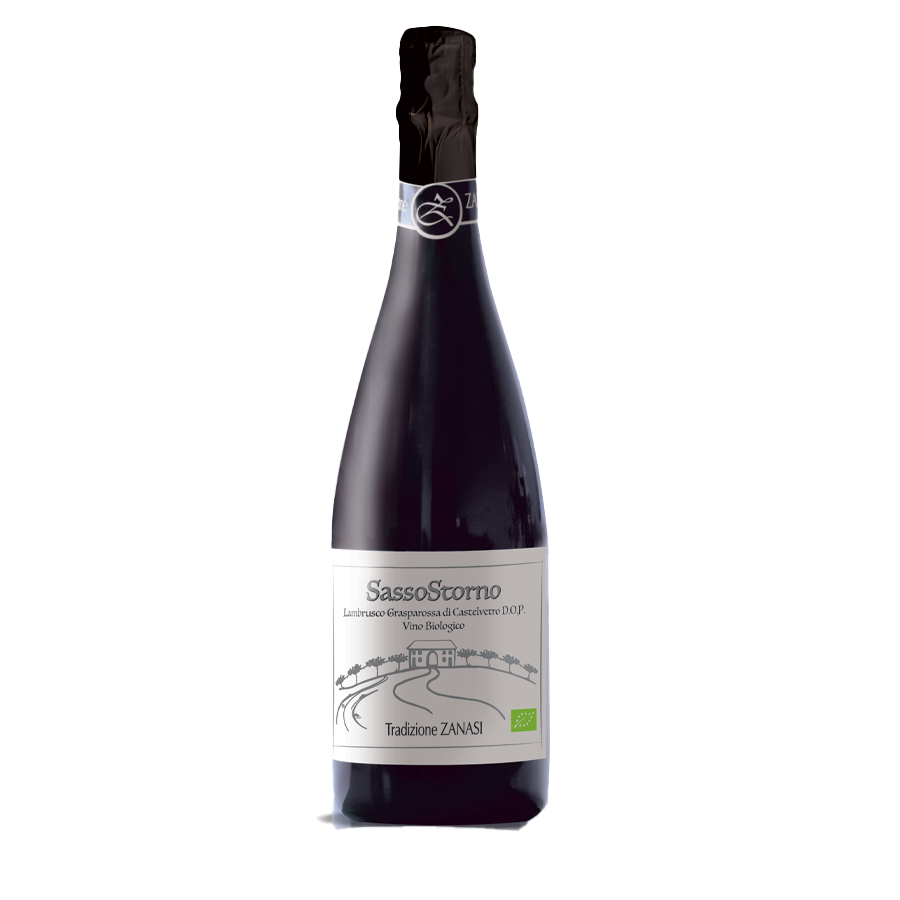 "Sassostorno - Organic"
Organic Lambrusco Grasparossa di Castelvetro D.O.P.
Classification

Dry sparkling red wine

Area of Production

Castelnuovo Rangone (MO)

Vines

Lambrusco Grasparossa di Castelvetro D.O.P.

System of Cultivation

Spurred cordon

Alcoholic content

11,5% vol

Residual Sugar

8 gr/lt

Total Acidity

7 gr/lt

Recommended serving temperature

14-15 °C
The Lambrusco SassoStorno is the fruit of an excellent vineyard situated on the banks of the river Tiepido in Castelnuovo Rangone. Born in one the many valleys formed in the past by stones crumbling from the mountains of the Apennines and later transported downstream by the rivers. An ancient vineyard, rich in vigor, hydrated from shadowing of the river, forms in the vineyard a fantastic blend, where the peculiarity of this soil yields a wine of a purple color, with great body, with distinct aromas of red fruits. In addition, the choice of a cuvée formed by two vintages: maturity and structure are given by the aging of one year in a cask of steel from the previous harvest, coupled with the freshness and fragrance of the grape harvest in progress. A wine that thanks to its powerful structure can be also perfectly paired to the finest red meats, other than being a wine well suited to all courses of Modena's traditional cuisine.